Shit is hitting the fan in Egypt. The entire country is in an uproar and protesting the president and his corrupt government even with it being replaced yesterday. There has been epic chaos in the streets as protesters have clashed with the army and police and some very graphic images have been coming out of the country..until they shut off the internet. The protest has been coordinated over social media sites such as Facebook and Twitter which prompted the government to shut down all of Egypt's internet providers. Which leads to my question of the day.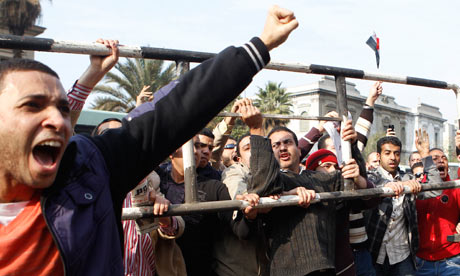 "Which concerns you more; the civil unrest in Egypt, the violence between protesters and police, or the total shut down of the Internet in Egypt?"
Personally the shut down of the Internet is very concerning just as Obama is reviewing a bill proposing a switch for the United States Internet and it could be the beginning of a slippery slope. Yesterdays question of the day discovered that most people don't really have allergies although there are some allergic to peanuts, dust and chocolate.
Erics
asked for the rest of my pudding and ill be sending that via catapult. Tell me what you think about this Egypt situation and you could be featured in tomorrows question of the day!